Team building in a remote or hybrid environment can be challenging, it's not as easy as getting everyone in the same room.
But if you can find activities that your team resonates with the payoff in camaraderie is worthwhile. So fire up the Zoom rooms, get on Slack, and give some of these activities a try.
I've put together a list of 60 virtual team building activities I've enjoyed or seen other teams enjoy. Your team is bound to like a couple on this, at the very least I hope this list provides some inspiration for your own virtual activities.
1. Ice breaker Questions
A simple classic. Get on a zoom call and have someone facilitate a list of ice breaker questions. You can go around in an order or have the asker pick someone at random to answer the question.
There are a lot of resources for ice breaker questions, the Proust Questionnaire is a fun list or simply google and find a bunch of them.
Banter automatically asks icebreaker questions in Slack, it's a great way for teams to have a regular moment to get to know each other asynchronously. Try it out!
2. Among Us
Among Us blew up in popularity in 2020 and 2021, it's essentially a digital game version of Werewolf. You're all crewmates on a spaceship trying to return back to civilization, but some crewmates have been replaced by a parasitic alien shapeshifter.
While everyone is fixing up the ship, no one can talk to maintain anonymity. Once a body is reported, the surviving crew will openly debate who they think The Impostor is. The Impostor's goal is to pretend that they are a member of the crew. If The Impostor is not voted off, everyone goes back to maintaining the ship until another body is found. If The Impostor is voted off, the crew wins!
Among Us can be played on PC, Switch, and is free on mobile. Suitable for up to 15 players, games take 10-15 minutes each.
3. Jackbox Games
Jackbox Games is the party game-making studio best known for hit games like YOU DON'T KNOW JACK, Quiplash, Fibbage, Drawful, Trivia Murder Party, and more!
One Jackbox Party Pack has a set of party games that can be played on your mobile phone through a browser. A pack of games costs $30 one time, you can play it as many times as you'd like, hosting up to 8 players and 10,000 spectators. The host just needs to share their screen on Zoom.
4. Online Poker Tournament
Quickly create a poker table for 10 people and play in your browser for free!
Just create a table, copy the link and invite your teammates.
5. Internal TED Talks
Discover secret experts on your team, invite people to hold an 18 minute session on topics that they know a lot on.
6. Virtual Cooking Classes
Virtual cooking classes are a great way to share an experience (that you can eat!) with your team. Costs for virtual cooking classes vary, usually charging per device connected. Your team will need to order the ingredients required to cook the dish.
7. Virtual Wine Tasting
Find out who's most qualified to be a sommelier with virtual wine tasting. Virtual wine tastings come with buying a tasting pack. Tasting pack prices range, from $100 to $300 per person.
Learn more about virtual wine tastings

8. Virtual Pictionary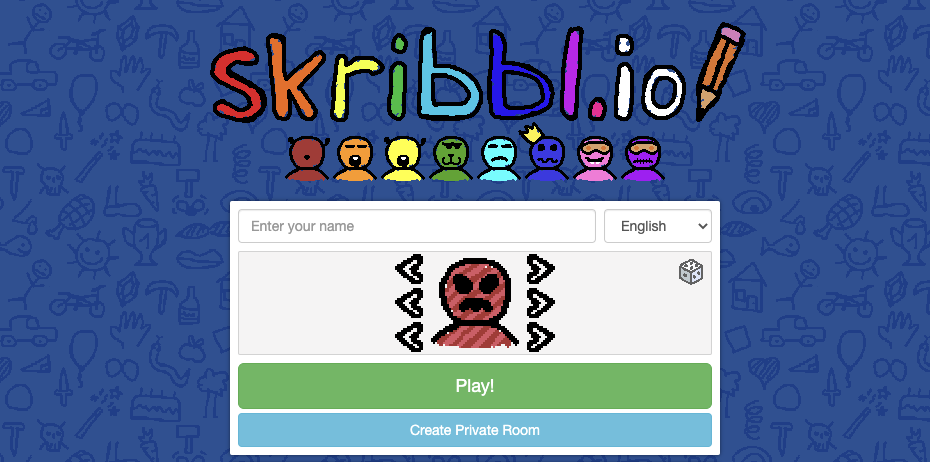 Skribble.io is online, browser-based Pictionary! Create a room for up to 12 players, everyone gets words to draw while everyone else guesses what the word is. The fastest solver wins the most points, the drawer with the fastest solves wins points.
Skribble.io is 100% free to play.
9. Virtual Puzzles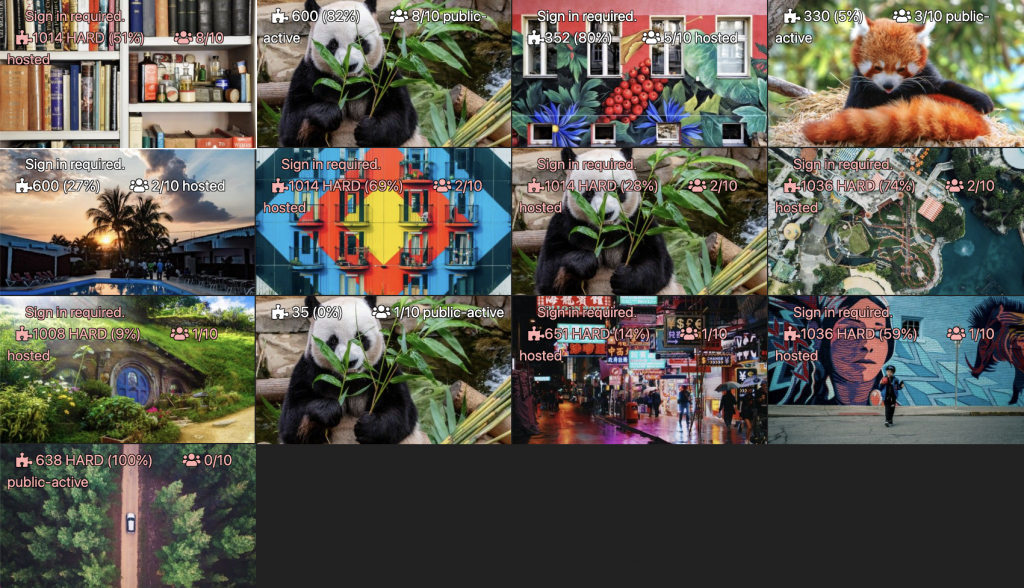 Work together to solve a virtual puzzle. Jigsawpuzzles.io is a free and browser based. Just create an account, start a new puzzle and invite your team members in.
10. Virtual Charades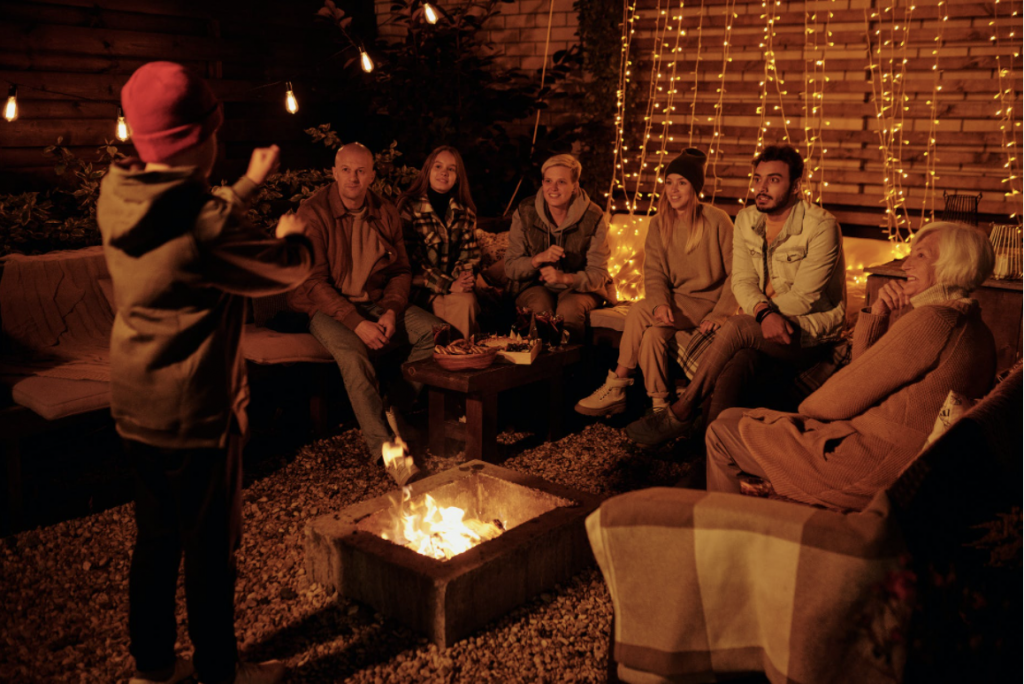 Charades translates very well to a virtual setting. Pantoparty.com will provide a list of words to act out, time you and keep score. All you need to do is divide yourselves into teams and start the Zoom call.
11. Virtual Escape Rooms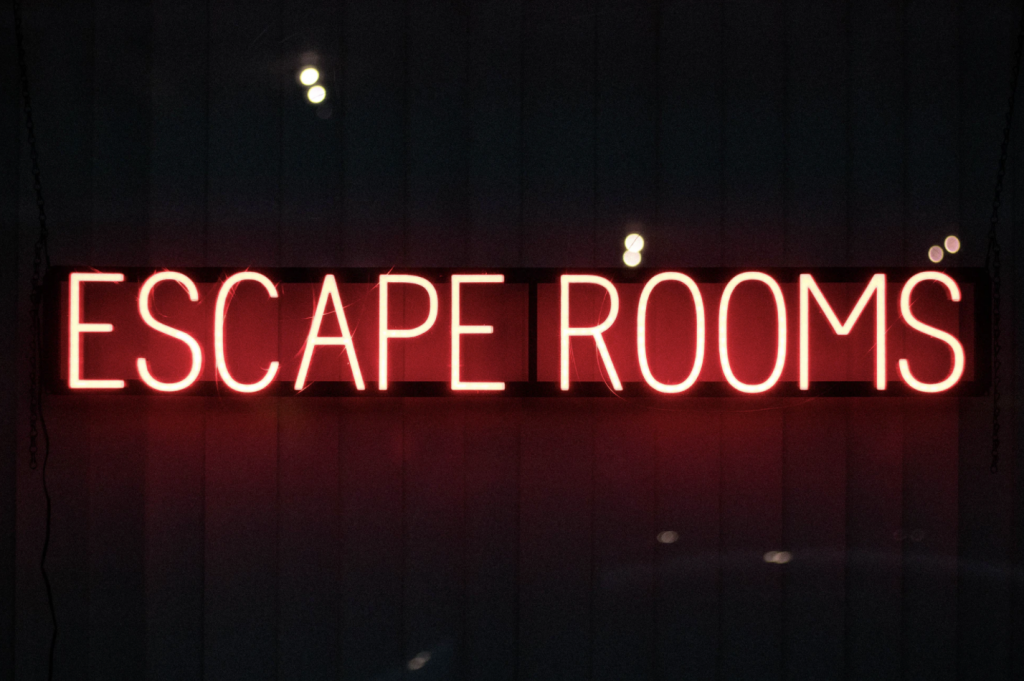 Virtual escape rooms come in generally two flavours, with live facilitation or with an interface to input answers as your team screen shares. Virtual escape rooms vary in cost, the live escape rooms charge a per person fee of anywhere from $10 to $60 per person, while programmed rooms have a fixed per room cost.
Teambuilding.com has a great list of virtual escape rooms.
12. Remote scavenger hunt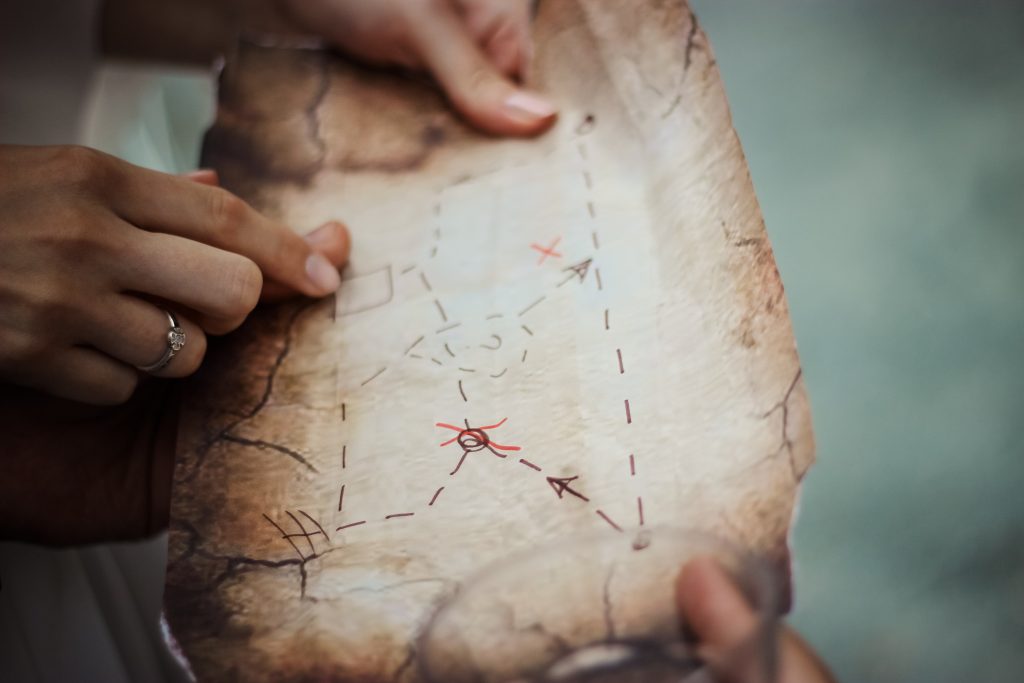 Get your team scrambling around their home offices in the spirit of light competition. All you need to facilitate a remote scavenger hunt are a list of things to find, a place to post photo proof (Slack works) and a way to track score to declare a winner. Set a timer, give your team a list and go!
13. Two Truths One Lie
A classic icebreaker game, team members take turns sharing 3 things about themselves, except 1 of them is made up, the rest of your team has to guess which one is the lie. No special software or prep needed, just get your team in a Zoom and lie away.
14. Virtual Murder Mystery
Like the escape rooms but with murder! Virtual murder mystery games can either be facilitated live by a vendor or as a pre-packaged self-serve offering. Get your team, gather clues and figure out whodunnit. Costs can vary per person or per murder mystery.
Quizbreaker has a good list of virtual murder mystery games.
15. Guided Meditation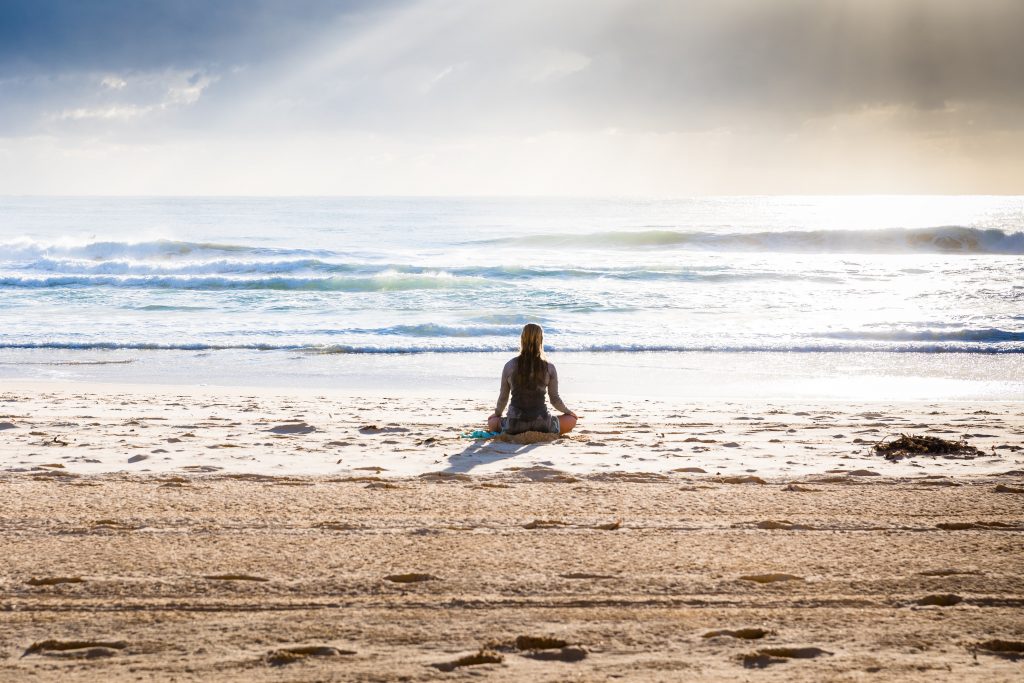 Take 5 to 30 minutes and help your team take a breather. Meditation is a great way for your team to relieve stress, enhance self-awareness and improve focus. No special set up necessary, you can find guided meditation on YouTube or use an app, Headspace and Calm are both great!
16. Virtual Debate Night
Take sides and get your team involved in a spirited conversation. Pineapple on pizza, milk first or cereal first. Constructive discussion will help your team get to know each other but also help with productive disagreements in the workplace.
17. Virtual Trivia Night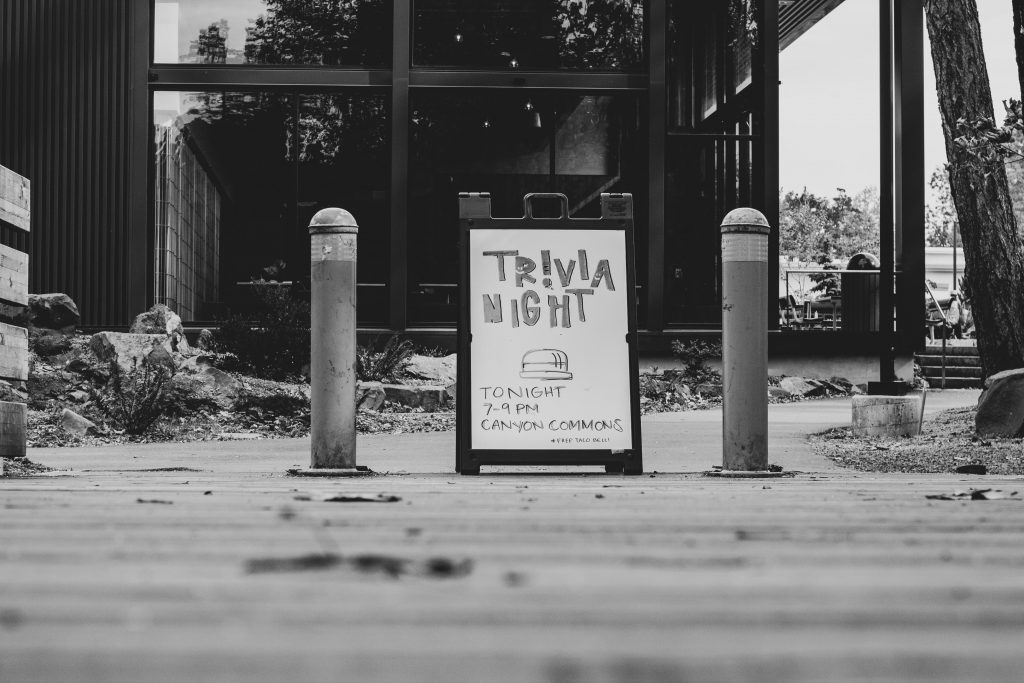 Trivia is an easy way for your best and brightest to show off what they know and to spark a little competition amongst the team. Get everyone together in a Zoom, you can find questions trivia questions on Google, Pinterest, Canva, or you can even make your own. Random Trivia Generator is a really great source of trivia questions.
If you want something a little more facilitated and automated, Watercooler Trivia is a great option.
18. Virtual Happy Hours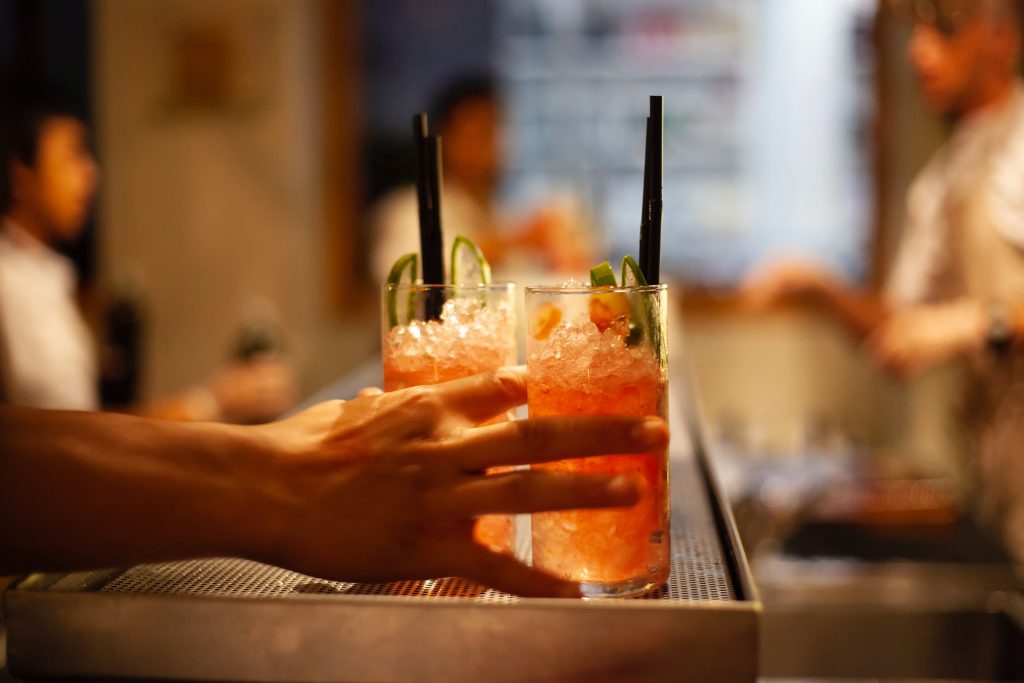 Have a pour and shoot the breeze, a good happy hour is a relaxed one where everyone is snacking, drinking, and chatting. It might be helpful to have a theme or topic for the happy hour to get those social waves flowing.

19. Virtual Cocktail Workshop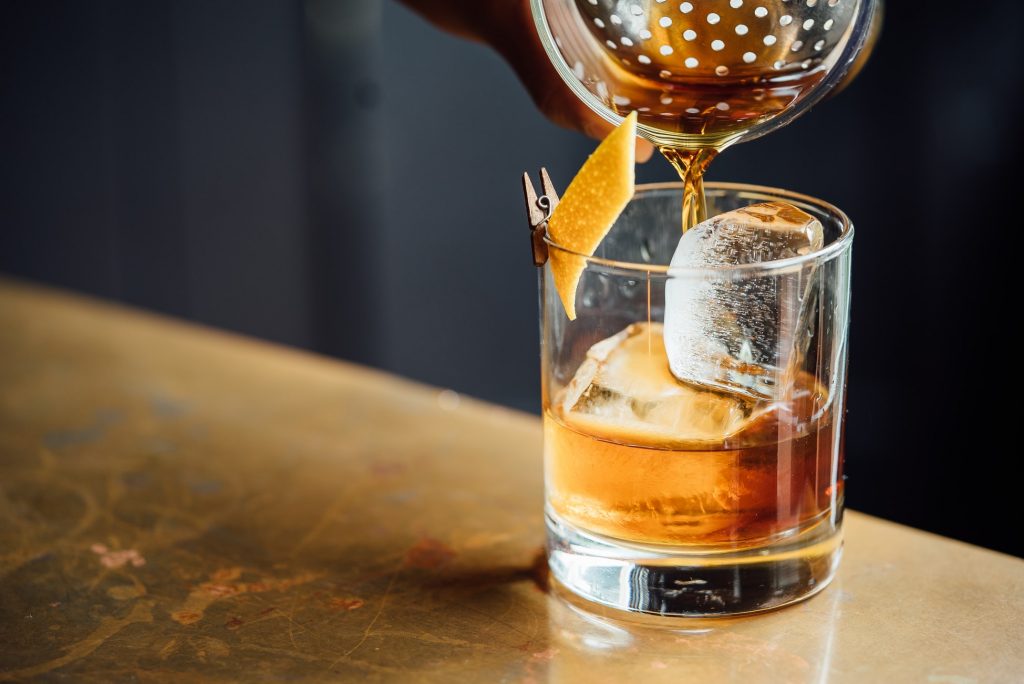 If your team is looking to learn a new skill while enjoying the social lubricant benefits of alcohol, then a virtual cocktail workshop is a great option. There's a good amount of setup and planning required, including getting ingredients and tools to your team members.
hey-bartender.com is a good option to look into setting up a Virtual Cocktail night
20. Remote MTV cribs
Have your team members give virtual house tours of their abodes. MTV cribs tours give your team a chance to get to know what their lives are like beyond their computer desk.
21. Virtual Dance Party
A great event for the groovier folks on your team. Pick a team member to be the DJ and invite everyone to shake their money maker.
How to throw a Virtual Dance Party.
22. Virtual Never Have I Ever
Another classic drinking game is a great icebreaker game that can supercharge your team's sharing. You can tone down the questions for a professional environment, "never have I ever dozed off during a meeting."
Get in a virtual room and pick someone to start sharing something they've never done. You can either score the game with a drink, where people that have done the thing take a sip of your drink. Or just score by holding up 5 fingers, whoever has done this at work, closes a finger, and when all 5 fingers go down, that person is eliminated.
23. Bomb Defusal Game
Keep talking and nobody explodes is a co-operative video game where you and your friends play bomb defuser.
Player 1 is in a room with a bomb. Their friends, the "Experts", have the manual needed to defuse it. But there's a catch: the Experts can't see the bomb, so everyone will need to talk it out – fast!
Put your puzzle-solving and communication skills to the test as you and your friends race to defuse bombs quickly before time runs out!
24. Virtual Book Club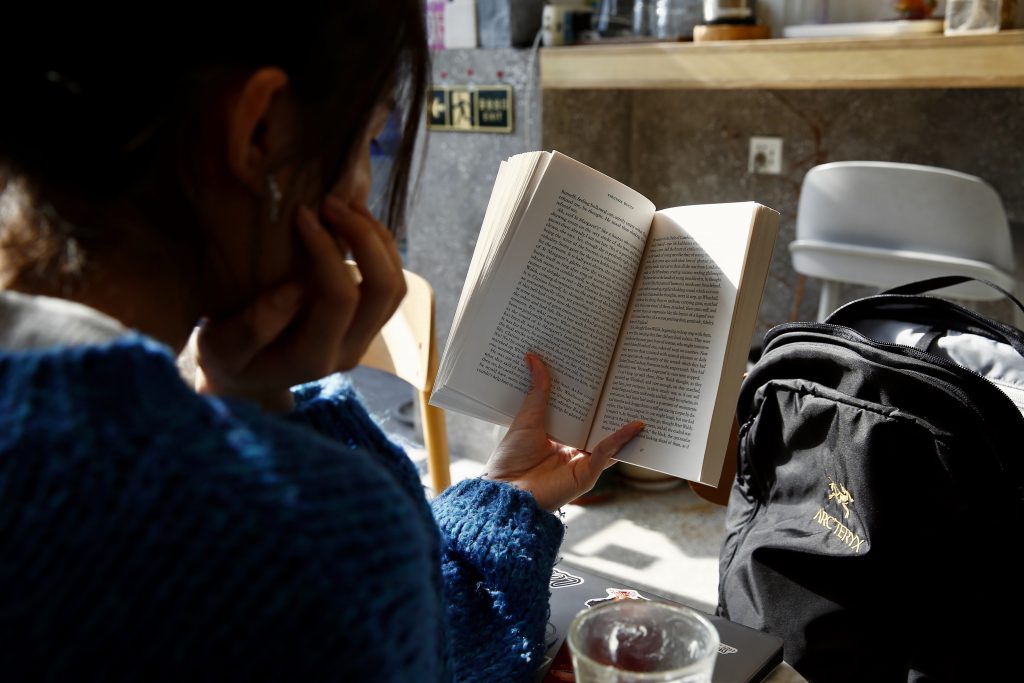 Your team can either tag along on a larger book club or start their own. Book clubs are a great way for teams to regularly meet and enjoy casual conversation.
Time has a list of great bookclubs that any one can join.
25. Movie Night
Netflixparty lets your team watch a show or movie with completely synced video and audio. You can then hop on Zoom at the same to react in real time.

Disney+ also allows everyone with an account to sync streams and watch together.
26. Virtual Beer Homebrew Lessons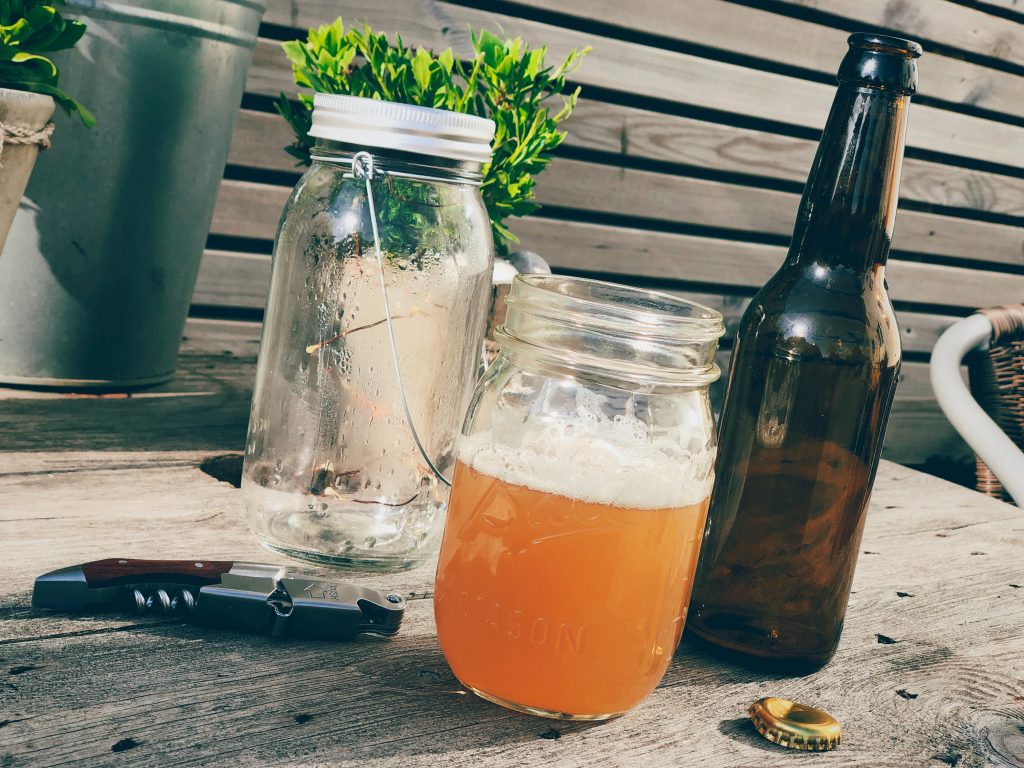 For the fermentation fans, send homebrewing kits to your team and get instructed making your own brew. There's an added benefit of later comparing how your beers turned out.
27. Virtual Yoga Class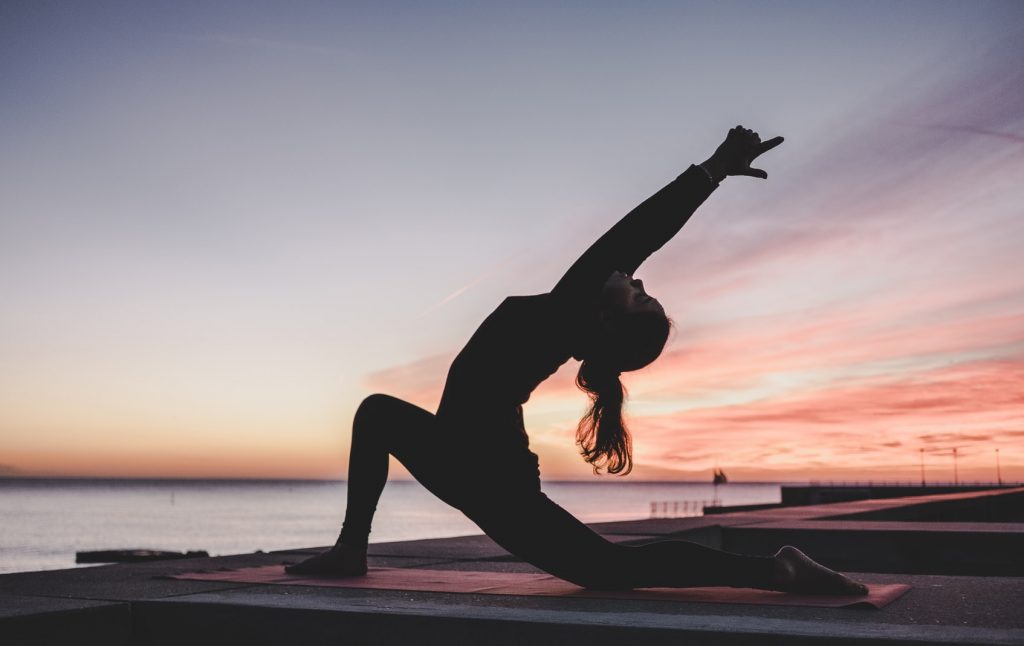 Get limber together with a Virtual Yoga Class. You can choose to sign up for a live-streamed facilitated yoga class, or do what I do and pop in some Yoga with Adriene on Zoom and get your shapes going.
28. Personality Tests
INTJ? INFP? Get a better sense of your teams personality types with a Meyer's Briggs test from 16Personalities.com. It's a great way for people to discuss whether or not they agree with their assessment and to just talk about the questions.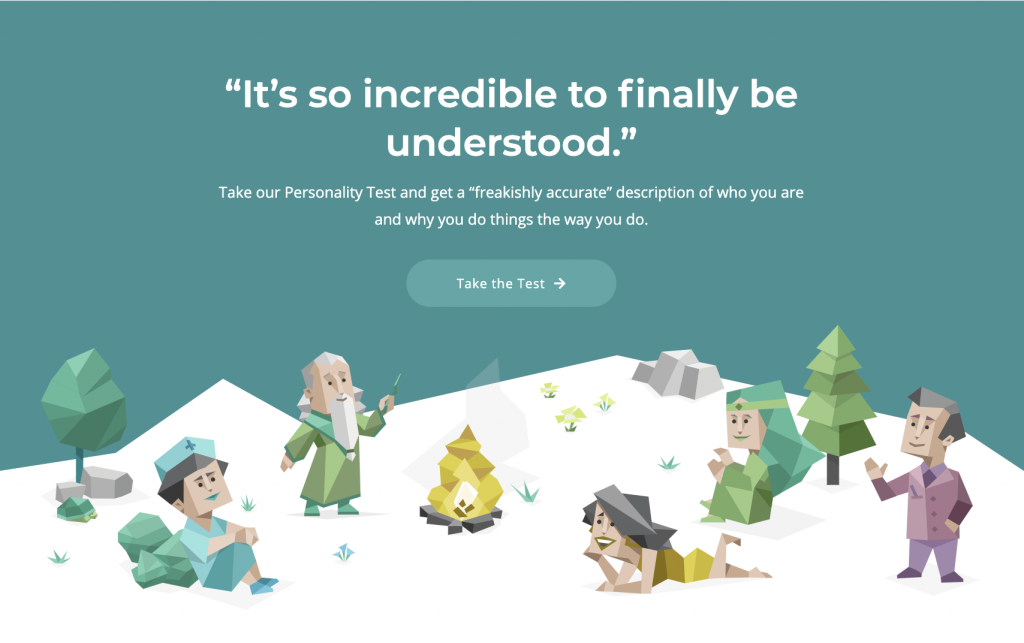 29. Virtual Fitness Class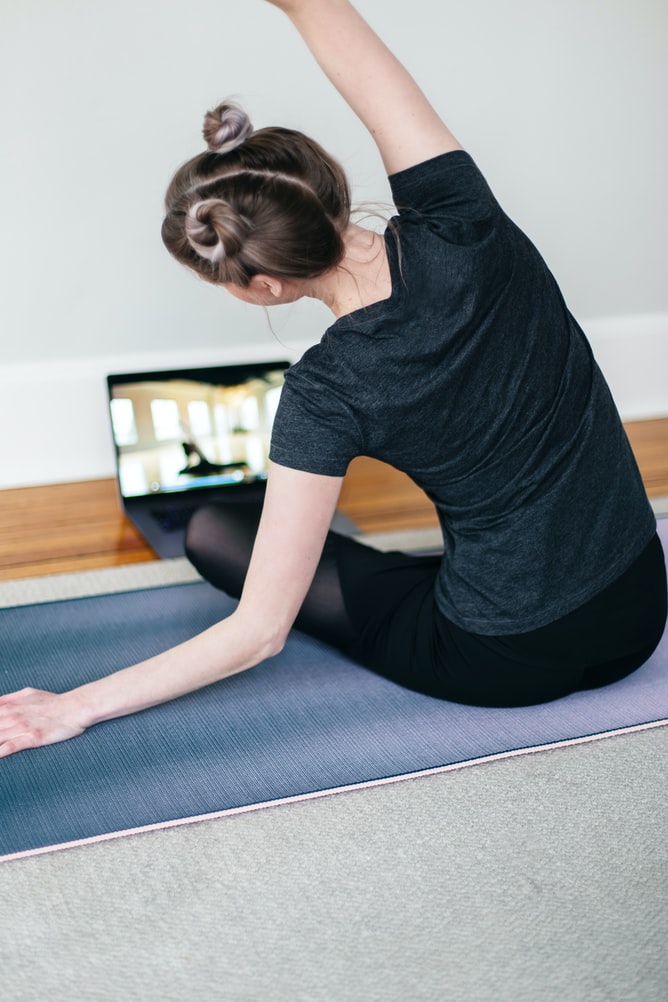 Schedule a group fitness class that only requires body weight and movement. A fitter team is a healthier and happier team.
30. Coworker Feud
Get 4 to 10 people and start a feud! Playing this popular tv show is easier than you think. Coworker Feud enables a virtual Family Feud game over Zoom.
31. Taboo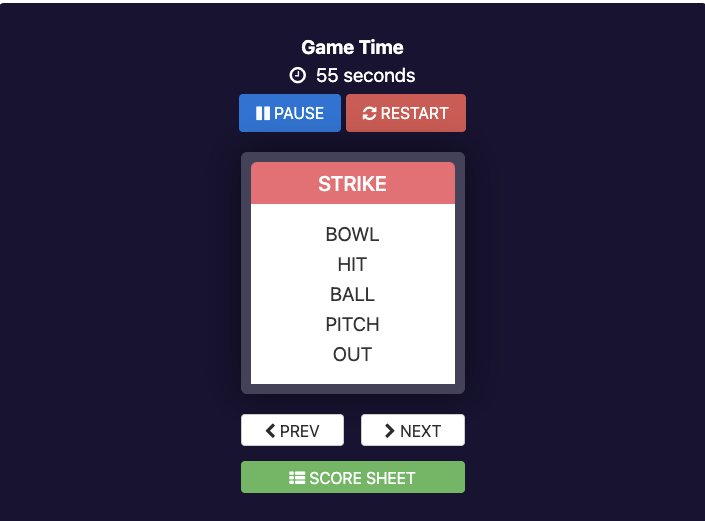 You can play the classic card game easily online by heading over to Playtaboo.com. Everyone has access to cards, they have to get their team to guess the word without using the word. The person presenting the word can share their taboo page with the opposite team for monitoring.
32. Virtual Karaoke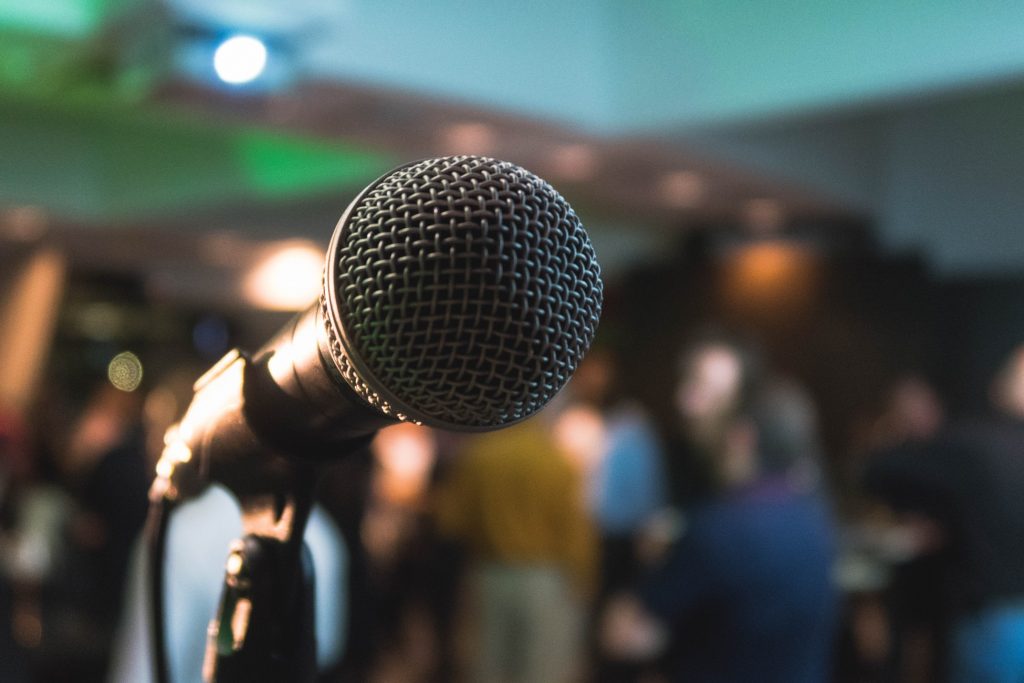 Virtual Karaoke only needs two pieces of software. Watch2gether lets you sync up Youtube videos across your team and build a karaoke playlist, there are a lot of good Karaoke videos on Youtube. From there, it's just a simple Zoom call to get singing.
33. Baking Class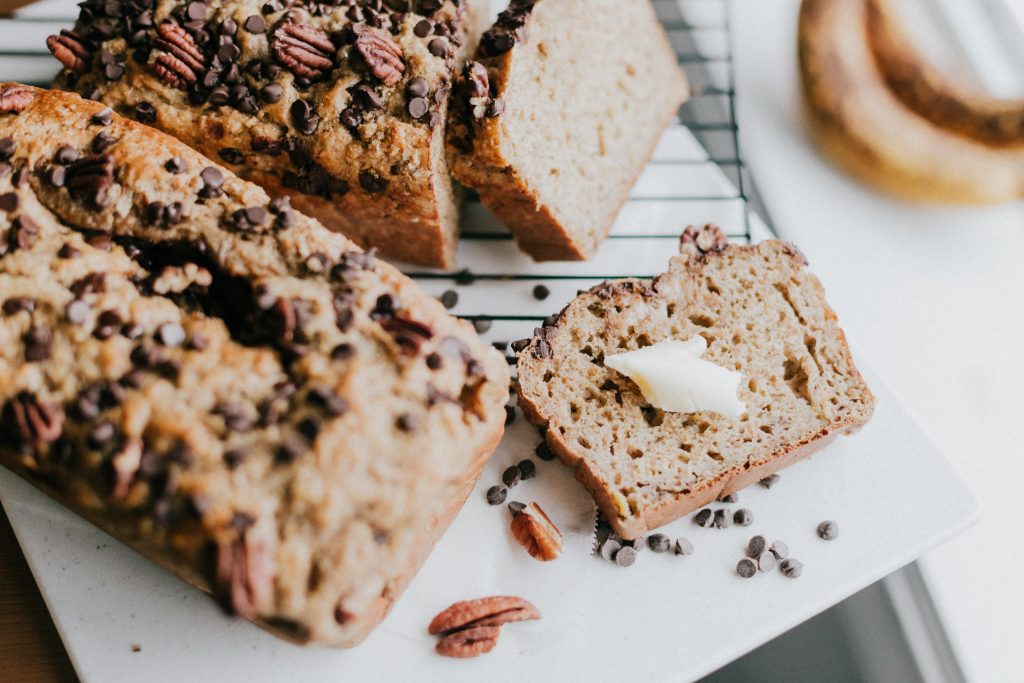 Bread is all the rage these days, give your team the ability to bake a loaf, or cupcakes, or banana bread or anything else, it's all gonna be tasty. The Spruce Eats has a list of virtual baking classes to try.
34. Virtual Casino Night
Blackjack, Roulette, Craps and a Money wheel are all streamed live to your team over Zoom with a real dealer. Virtual Casino's are all set up for you and usually has a per person cost.
Checkout Team Bonding or Fun Casino Nights
35. Virtual Talent Show
Your team's got talent! Give your team a chance to show off their unique skills, maybe someone is really good at throwing swords or juggling. Setting up a virtual talent show is easy, find people willing to participate, get everyone in a Zoom and let the show begin!
36. Virtual Mini Golf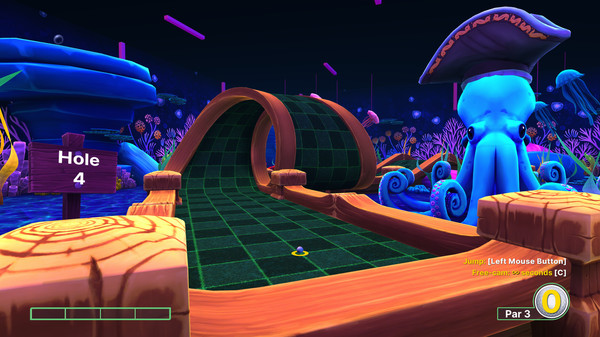 Golf with your friends is a golf video game that allows up to 12 players hop into virtual mini golf courses to see who has the steadiest stroke. Golf With Your Friends is available on PC, MAC, Switch, Xbox and PS4/5. It costs around $10 per person for the game.
37. Virtual Paint Night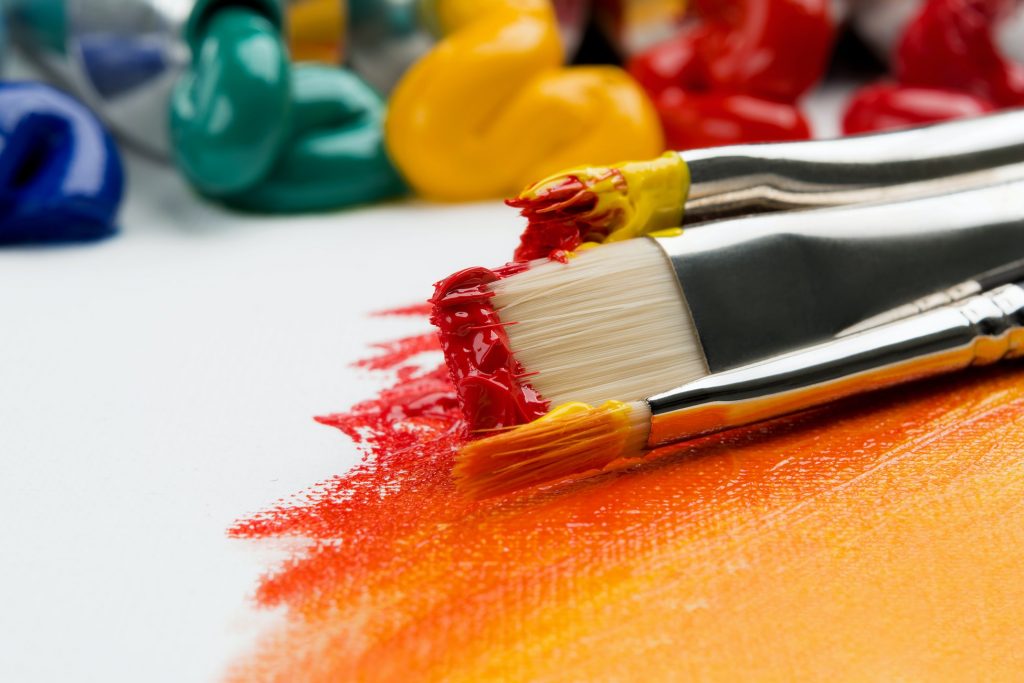 Who doesn't like happy little trees? A brush, canvas and a few squirts of paint are all you need to get your team to set up a Virtual Paint Night. Yaymaker hosts private events for team with a live instructor, or you can Zoom a Bob Ross video on Youtube.
38. Werewolf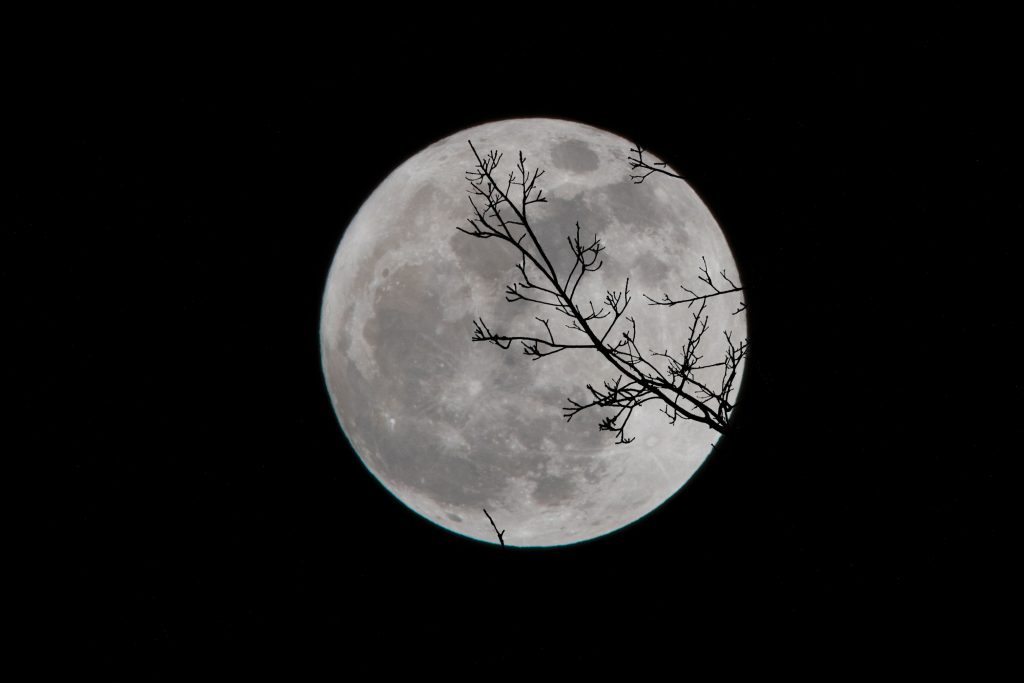 Werewolf is a game where each player deceives the others while trying to hunt down the werewolf and kill it before the whole village becomes food for the beast. Can you survive the night? It s like Among Us, but less spacey and there's no video game to interact with.
Werewolf translates to Zoom quite well, your moderator is the host of the Zoom room and controls the flow of the game.
Anjuan Simmons has a great blog post on how to set up a game of Werewolf on Zoom.
39. Would You Rather
A classic icebreaker game. People take turns answering would you rather questions. Simply get everyone on Zoom and have someone start the ball rolling by asking would you rather questions.
Google is littered with would you rather question ideas.
40. What The Dub
What The Dub?! is a multiplayer party game where each player overdubs missing dialogue from hilariously awful B-movies, outdated PSAs, and bizarre industrial films, with their own witty (or just plain stupid) dubs!
You just need one copy of the game, then share it over Zoom to get the Dub party going.
41. Virtual Farm Tours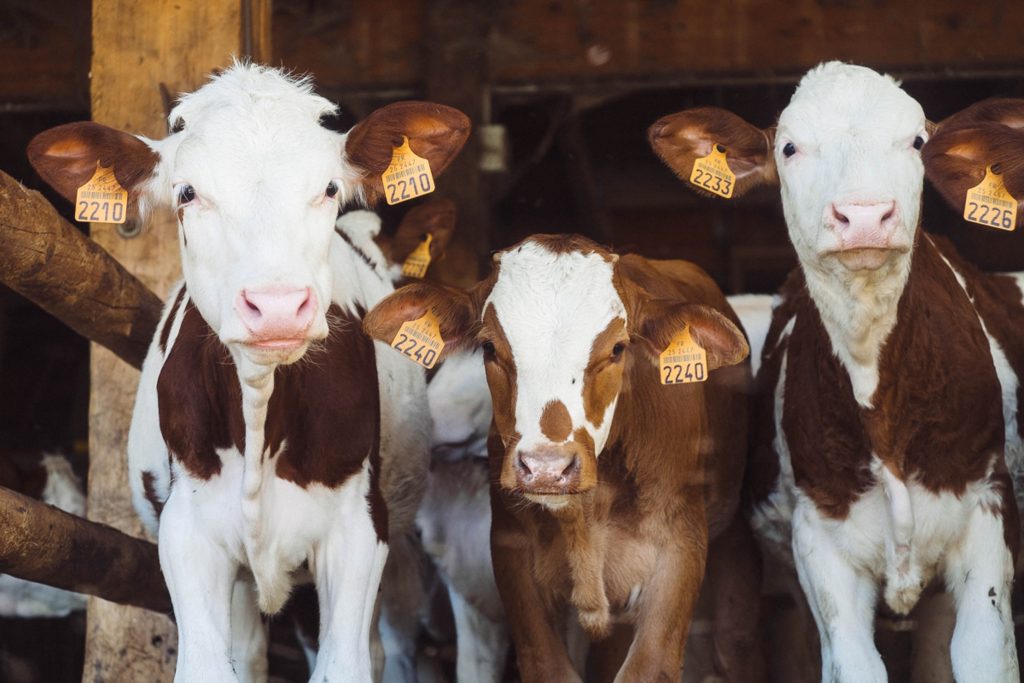 Sit back and relax as a guided tour shows you around a working farm. Virtual farm tours are a pleasant change of pace and provide a relaxed, shared experience for your team.
42. Scattergories
Play the classic board game online. Scattergories is great for 4-6 players. You take a letter and a list of categories and try to name things that fit both the starting letter and the category. If nobody else has your answer, then you get a point, if it's a common answer, no one gets a point.
Scattergories on Zoom is easy, have one person set up the categories, everyone else answers questions on a piece of paper, or in a document. At the end of the timer, everyone compares answers and see who has unique answers. Swellgarfo has a great categories generator that's completely free to use.
43. Group Spotify Session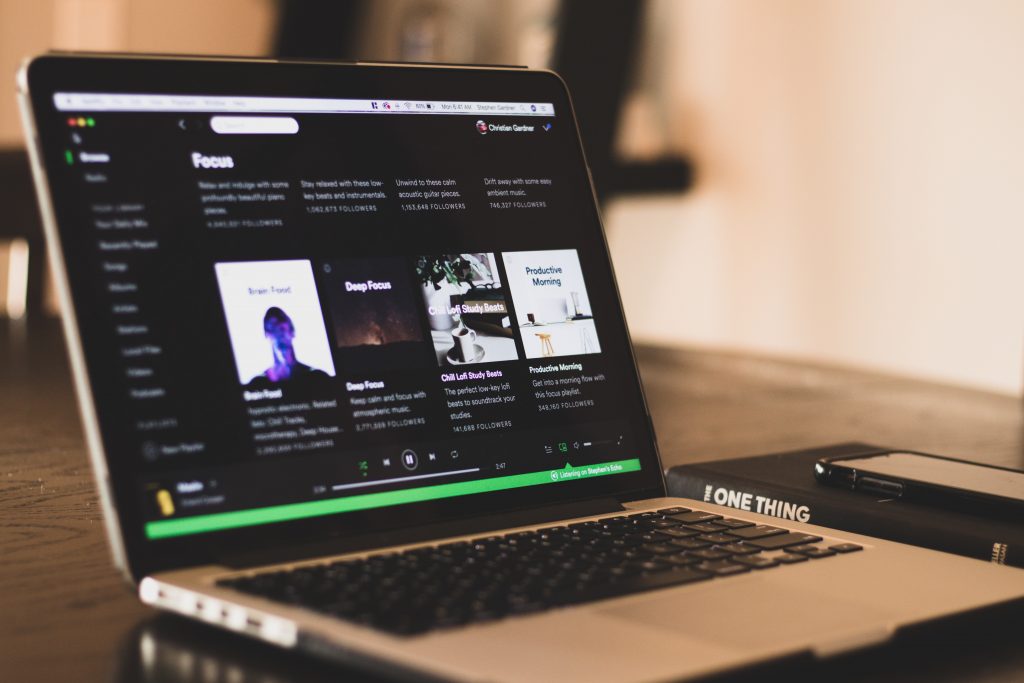 Spotify easily lets you set up a group session so your team can listen to the same tracks at the same time. Anyone invited to a group session can play, pause, forward, rewind and add songs to a queue to keep everyone grooving on the same track.
44. Online Settlers of Catan
Colonist.io allows up to 8 players to play Settlers of Catan online for free! Just create a free weekly game and colonist will create an easy invite link. I've included a video above in case you need to learn how to play Settlers.
45. Codenames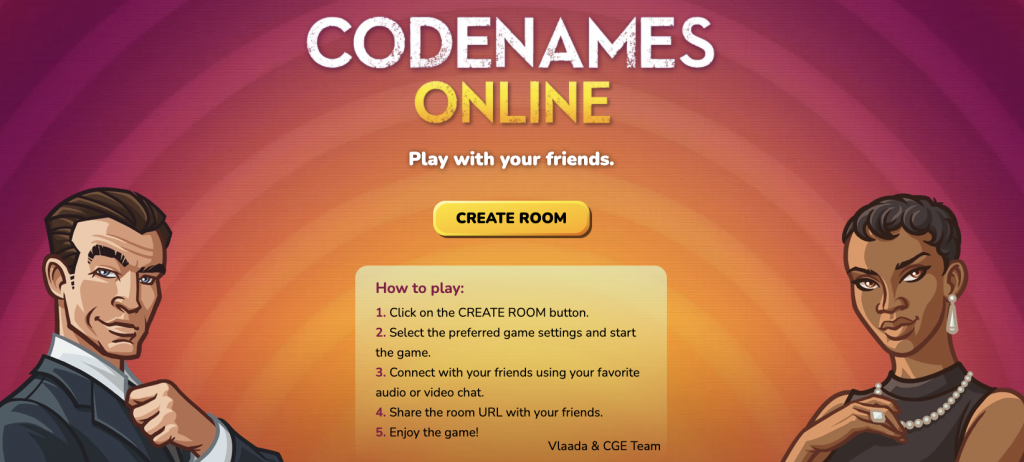 Codenames.game is the official online version of the popular board game Codenames.
Two rival spymasters know the secret identities of 25 agents. Their teammates know the agents only by their codenames. To win the game, your team will need to contact all of your agents in the field before the other team finds their own agents. And watch out for the assassin – meet him in the field and your team is done!
46. Jeopardy
JeopardyLabs lets you play Jeopardy with your team online! Simply create a room with a password and invite your friends to login. You can play with up to 10 teams, either using a pre-made Jeopardy board, or you can edit and make your own!
47. Papa's Quiz
Papa's Quiz is a fun quiz game where you need 1 copy of the game to allow up to 8 players to play with their phones. Available on iOS, PC, Xbox and PS4. Papa's Quiz rewards fast and right answers and is suitable for a more tech-oriented crowd.
48. Monopoly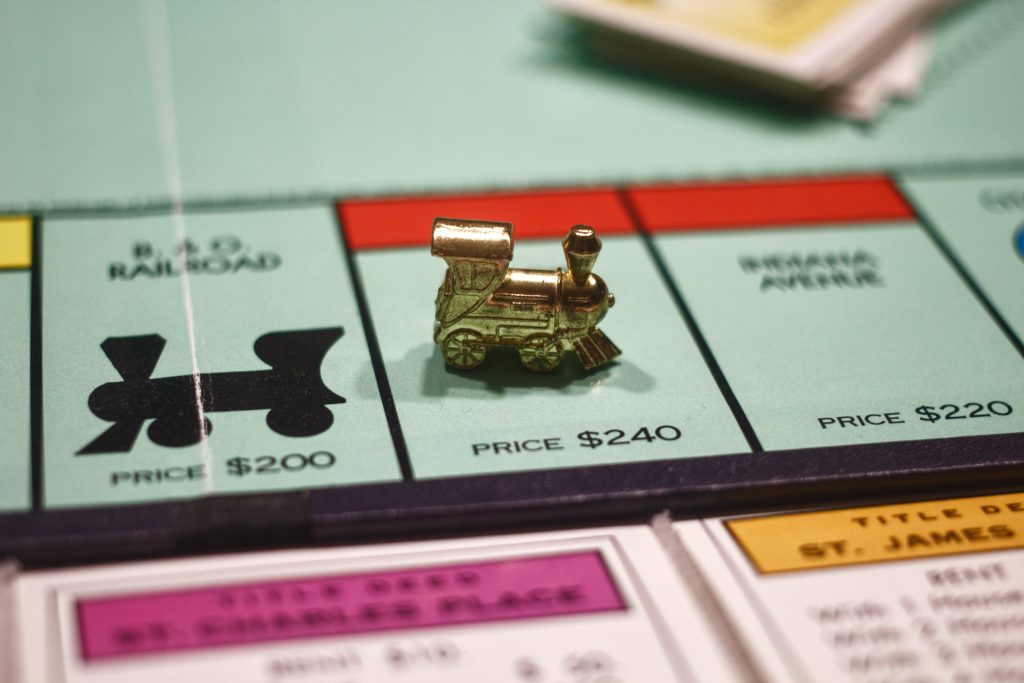 Monopoly needs no introduction, Rento is a free version of Monopoly that you can play online with up to 6 players. Create a game with your own house rules and let's see who the best landlord is.
49. Secret Hitler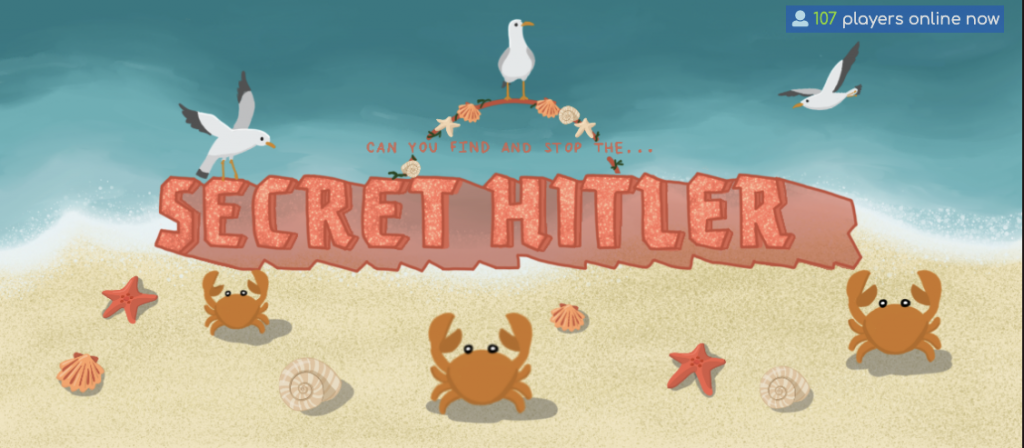 Secret Hitler is a Werewolf style game, players are secretly divided into two teams – liberals and fascists. Known only to each other, the fascists coordinate to sow distrust and install their cold-blooded leader. The liberals must find and stop the Secret Hitler before it is too late.
Secrethitler.io lets you play the card game online for free with up 10 players.
50. Tic Tac Toe Tournament
You can use Challonge to generate a tournament bracket for your entire team. A tic tac toe tournament can be run asynchronously, match pairings can face off whenever it works for them and report in results. The next match doesn't start until previous matches have been reported.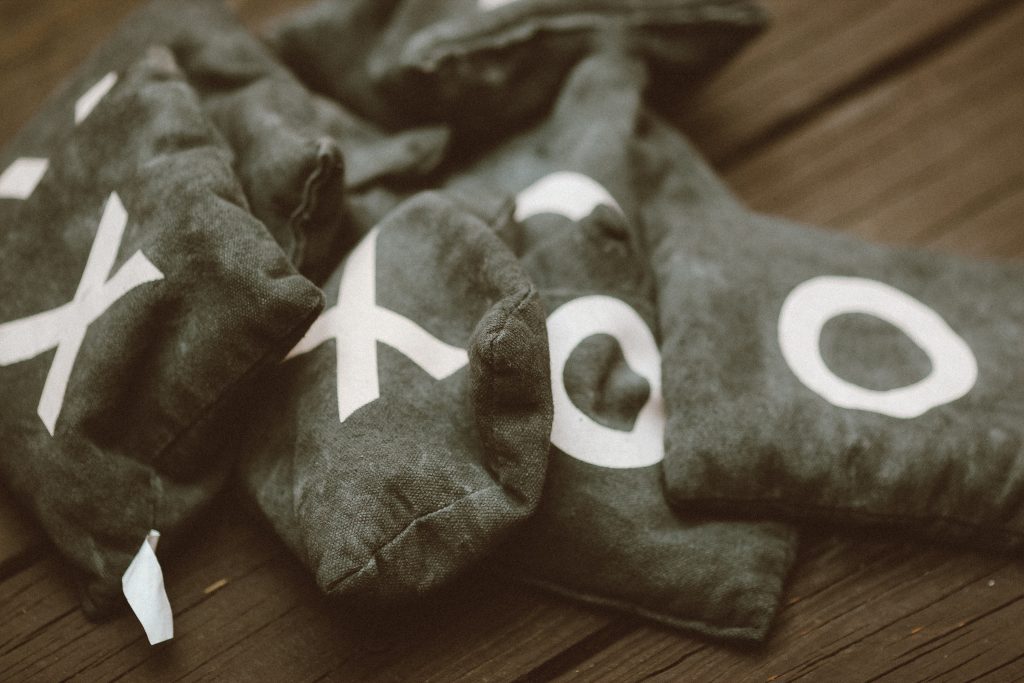 You can use Paper games to play your matches.
51. Whose Office Is It Anyway?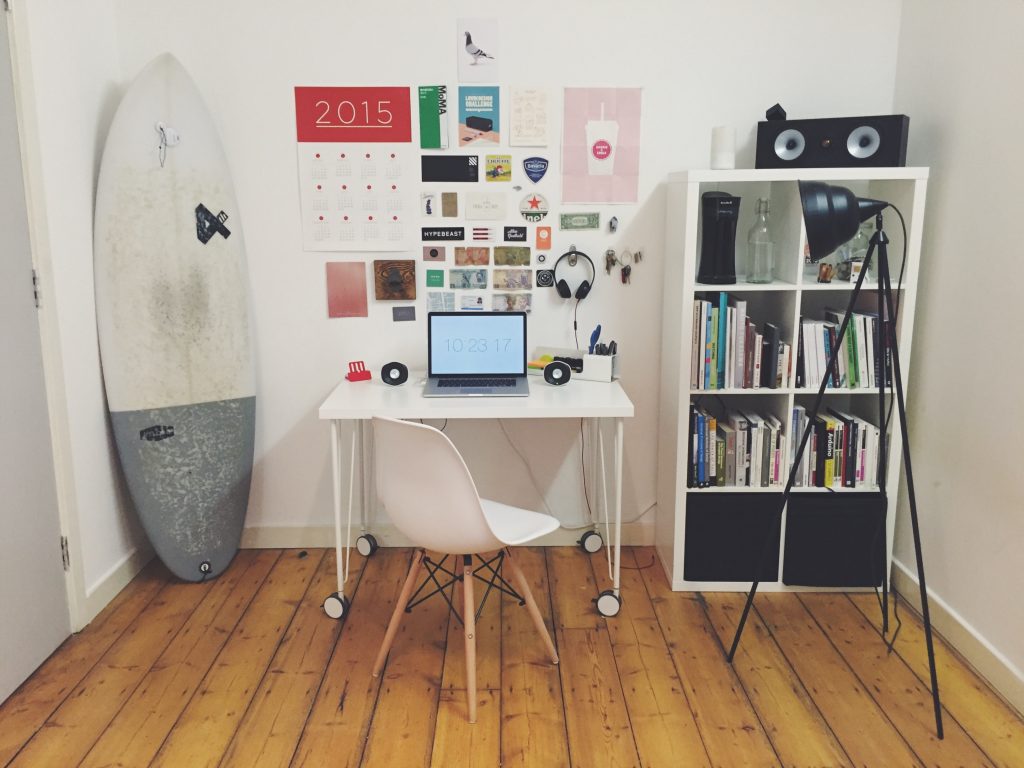 This is a simple game that can be done on Slack, one organizer collects pictures of teammates' offices and shares them in a channel or on Zoom call and the rest of the team has to guess who the office belongs to.
52. Virtual Bingo
Virtual Bingo is free to play for up to 30 players.
53. Who's That Kid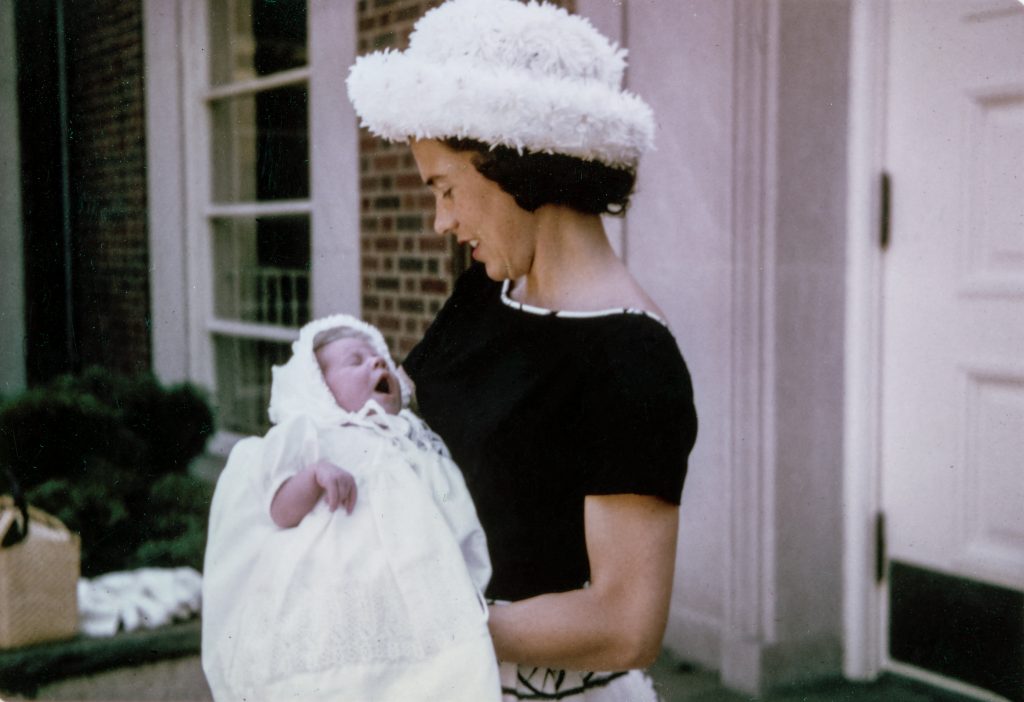 Similar to the Whose Office is it anyway, have an organizer collect baby and kid photos, share them on Slack or Zoom and have the team try to guess who that baby is.

54. Chess Tournament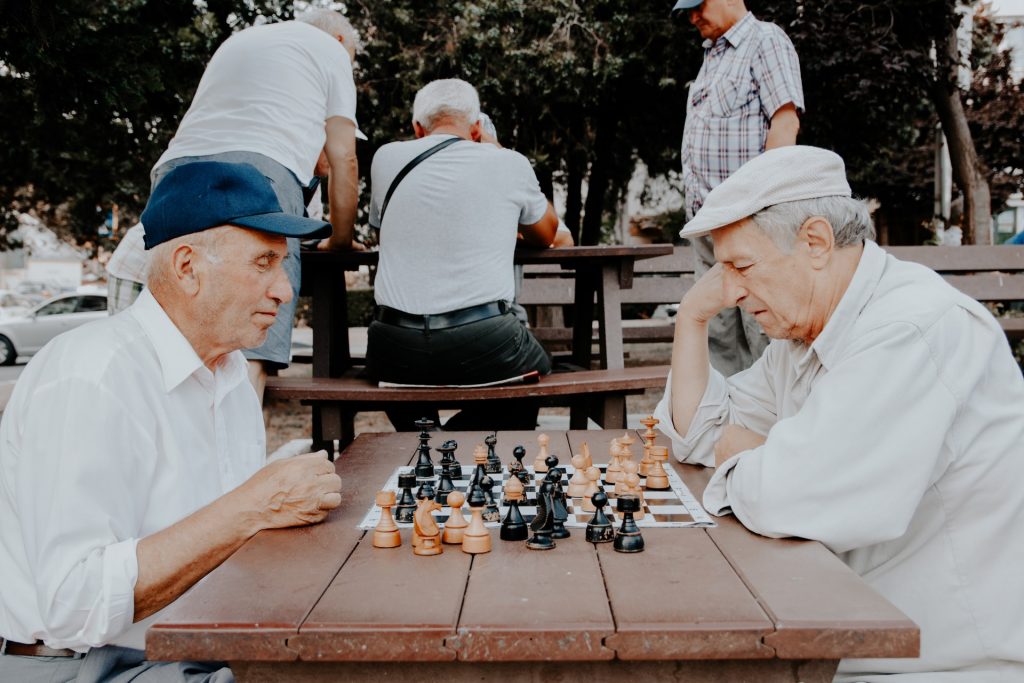 Use Challonge to set up a tournament bracket, and use lichess.com to set up a game quickly without needing to create accounts.
It might be a good idea to set up two different brackets depending on skill level, as chess can be really punishing for beginners.
55. Virtual Coffee Tasting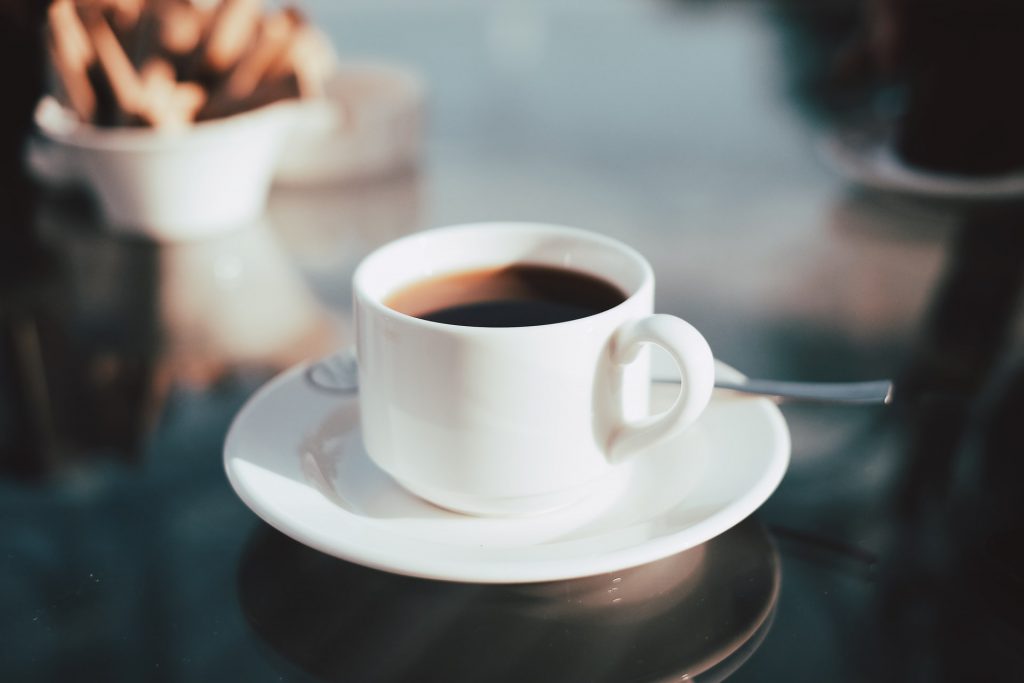 Ship to your team and share discover the surprising subtleties that this bean has to offer. In this session, a coffee expert will discuss how coffee is grown and processed and guide participants in tasting and describing the flavor of each cup of coffee. Followed by a Q&A where participants can ask about anything coffee!
Check out Coffee Tasting from Confetti
56. Virtual Tea Tasting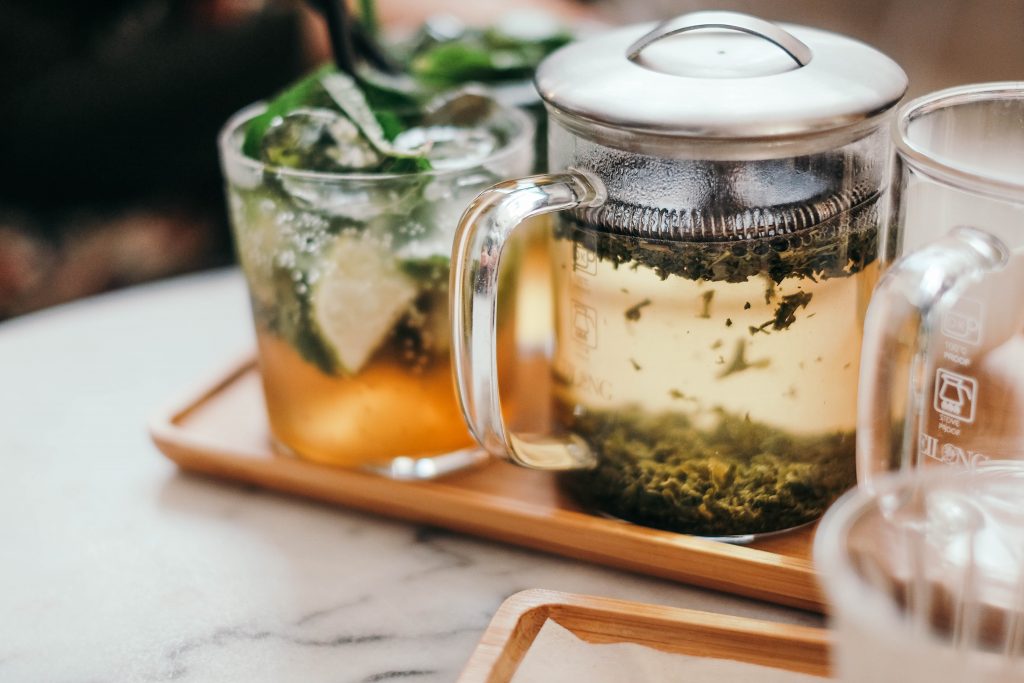 Find your inner zen as you relax and taste at least 3 unique types of tea. Confetti offers a guided virtual tea tasting where they will ship teas to your team, and have a host guide through different varities of tea.
Check out Virtual Tea Tasting from Confetti
57. Virtual Paris Trip
You can almost smell the baguettes. Woyago offers a virtual guided tour of Paris with local hosts. From guided virtual bike tours through the city, to wine & cheese tastings, French stereotype trivia, and beyond.
Woyago charges per tour taker and is a 60 to 90 minute excursion.
58. Fantasy Sports League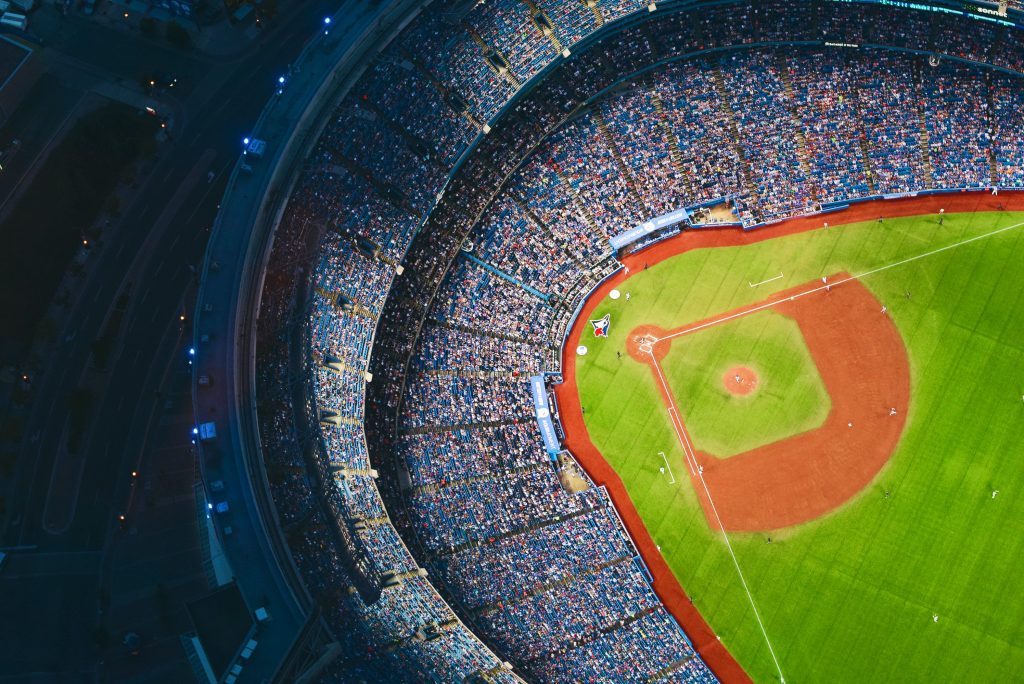 Fantasy sports is an amazing way for teammates to casually compete and discuss a shared interest. Fantasy Football, Basketball, Hockey and Baseball are all spread throughout the year, meaning you could have a fantasy league year round.
I like Yahoo Fantasy Sports the best for all leagues. Set up is easy, Yahoo handles everything from rules, drafting, trades, and scoring.
59. Create User Manuals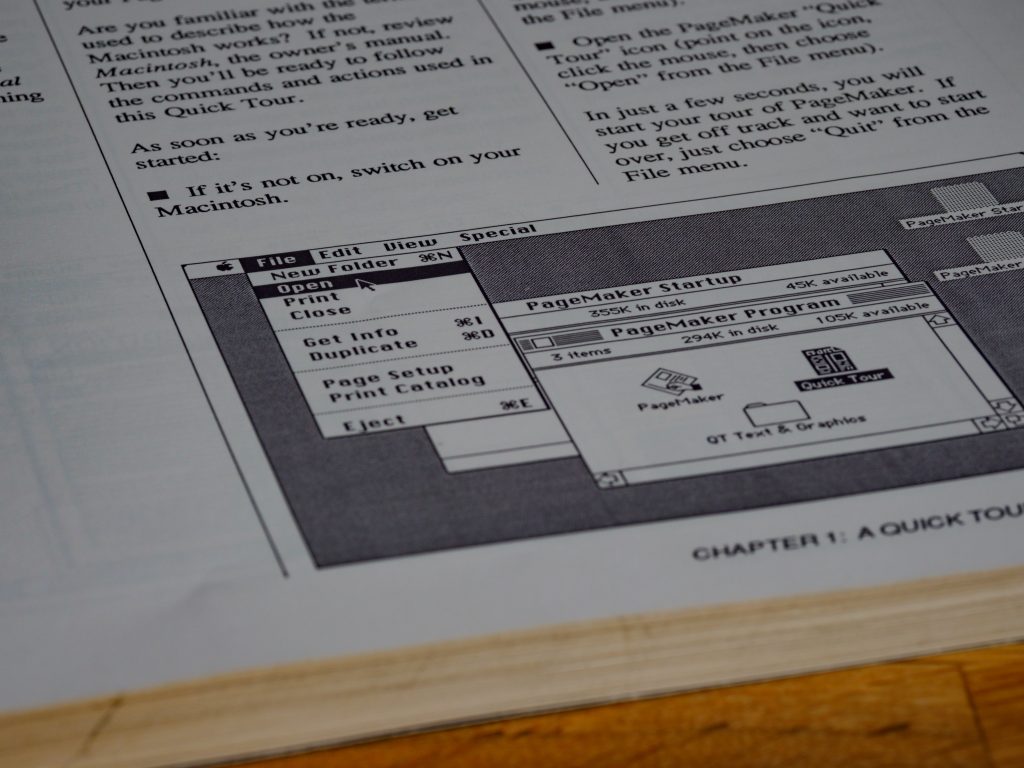 Popularized by companies like Atlassian, get your team to create a user manual documenting how they best like to work. Atlassian provides useful templates that your team can easily fill out.
After the templates are filled out, get your team to present their templates and answer any questions.
60. Virtual Museum Tours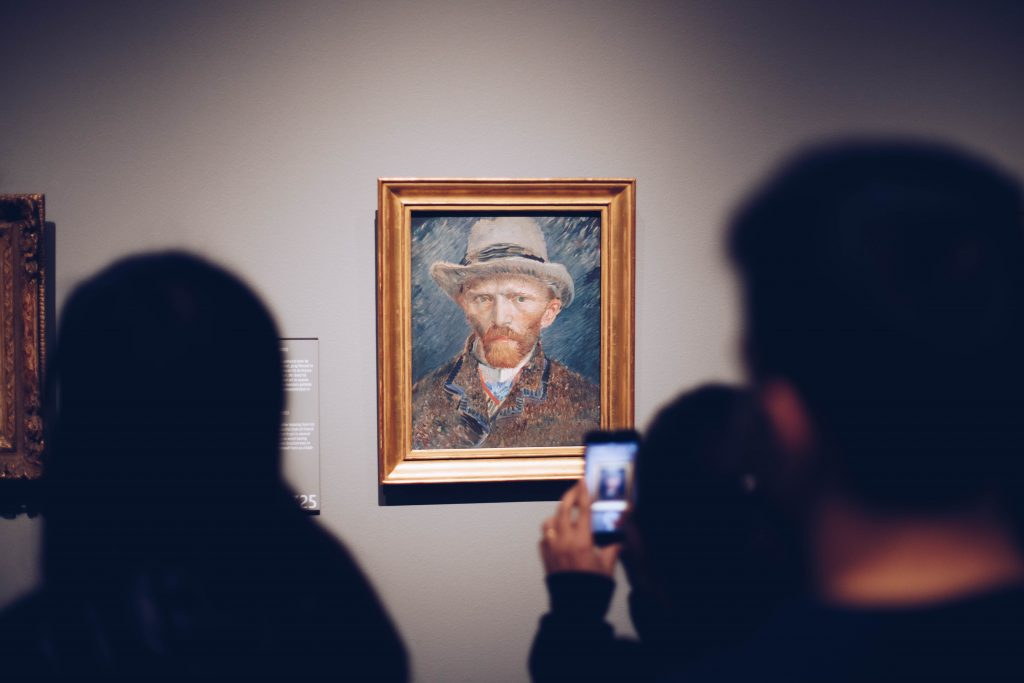 Goodhousekeeping has a list of museums offering virtual tours. You can virtually take your team to the Louvre, the Guggenheim, the Smithsonian and more.
If your team works in Slack, check out Banter, a slackbot that sends ice breakers to help build stronger remote teams.